Focusing On WHO You Need to Be
This is bonus advice from our interview with Dr. Fern Kazlow. Listen to the podcast here.
I AM CEO is a podcast, a CBNation blog and a community redefining what it means to be a CEO. I am CEO is more than just a phrase. It's a community. It's a celebration. It's a motto. It's a battlecry. It's small business. It's entrepreneurship. It's startups. It's a way of life.
Advice
Focus on Who You Need to Be Don't Focus on What You Need to Do to Succeed, Instead Focus on WHO You Need to Be.
Most business advice focuses on what you need to do or the mindset you need to have to succeed. Instead, focus on becoming WHO you need to be to create the business success you want. You need to continually evolve to be the person you need to be to create—and sustain—your next level of success. Otherwise you—and your business—will get stuck. This doesn't mean taking action and having the right mindset isn't important. But if you're not who you need to be, the actions you take won't get you where you want to go. Striving for a "success mindset will be a struggle and can even lead you away from achieving the very success you desire. When you are who you need to be, you'll be clear, committed, congruent and take the consistent actions required to maximize your business, brand, and marketing. – Dr. Fern Kazlow
Welcome to the Site!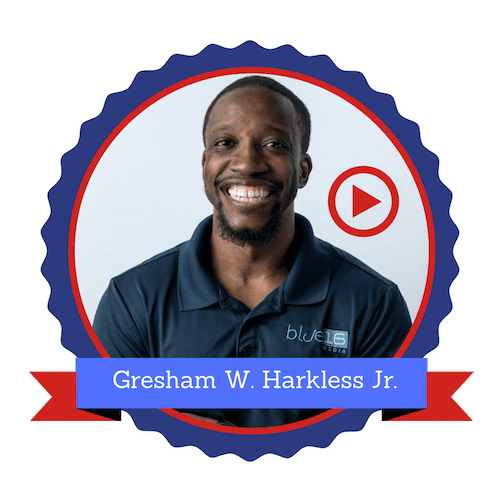 Hi, my name is Gresh (Gresham), and welcome to 
CBNation
powered by
Blue 16 Media (Web Design & SEO)
. We are a B2B brand that is exists to help over 1M business owners succeed by focusing on resources, visibility & connections (Visibility + Resources x Connections = Success). We are focused on being the #1 business resource for CEOs, entrepreneurs and business owners.
I hope you enjoy this site, and I hope to connect on social media 
@progreshion
 or visit my personal site at
Iamgresh.com
. Please let us know if we can be of any help!
Please note in the sake of transparency our sites do contain affiliate links that pay us a small commission at no extra cost to you. Read our
Affiliate Disclaimer
.
CEO Podcasts